HISTORY OF KYOTO GEWANDHAUSCHOR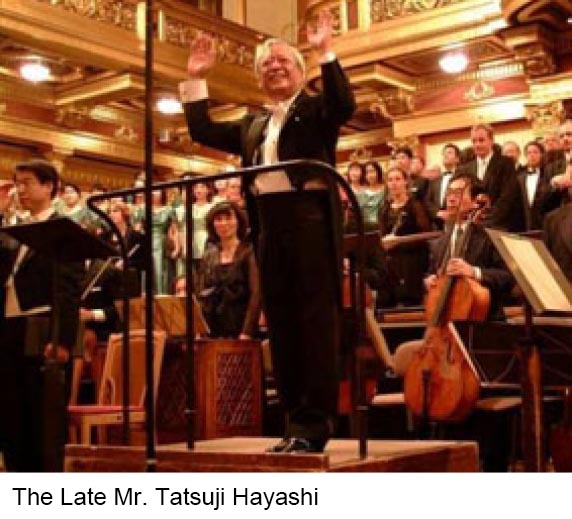 The Kyoto Gewandhaus Choir was founded in 1977 by Prof. Hayashi with the purpose of implanting into the Kyoto area a mixed chamber choir, dedicated to the German tradition of Oratorio, as exemplified in Leipzig by two of the greatest composers in musical history: J. S. Bach and F. Mendelssohn.
The inaugural concert of the Kyoto Gewandhaus Choir was presented at the Kyoto Nishijin Textile Center, the famous Kyoto symbol of precious textiles. Together with the Osaka Gewandhaus Choir, founded by Prof. Hayashi in 1982, the Kyoto Gewandhaus Choir toured Europe, performing at the Vatican in 1986 with an official invitation of Pope John Paul II and in London at Westminister Abbey in 1989. The choir sang highly successful performances in Düsseldorf (Johanneskirche 1979), in Köln (Kölner Dom 1983), in Vienna (Stephansdom 1993), Barcelona (Sagrada Familia 1995), Shanghai 1996, Leipzig ( Mendelssohn Music Festival, Thomaskirche 1997), Vienna (Musikverein 2001/ "Matthäus-Passion") and Berlin (Berliner Philharmonie 2004/ Brahms Requiem).
Since 1986 Prof. Hayashi presented his own Oratorio series at the Osaka Symphony Hall, where he conducted major choral works such as Bach's "Matthäus-Passion", "Johannes-Passion" and B minor Mass, Händel's "Messiah", Haydn's "Jahreszeiten" and "Die Schöpfung", the Brahms Requiem, Kazuko Hara's "Life of Maria" and the Mozart Requiem.Prof. Hayashi was awarded the Osaka Prefecture Theater-Prize for the performance of Bach's St. Matthew Passion in 1972 and for Schubert's Mass in 1978. In 1991, he received the Symphony-Hall International Music Award: The Crystal- Prize for the combined performance of the Noh-Play "Sumidagawa" and Britten's Church Parable "Curlew-River".The choir has had remarkable success with the performance of the "German Requiem" in 2003 at Tokyo Sumida Triphony Hall.
Tatsuji Hayashi, the founder and conductor of the Kyoto Gewandhaus Choir, has gone to his final rest on 6th December in 2003.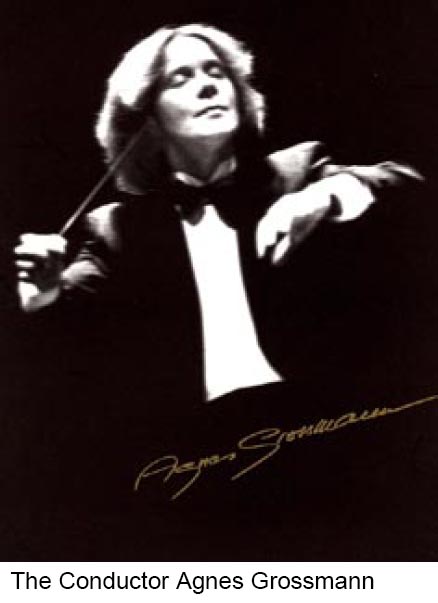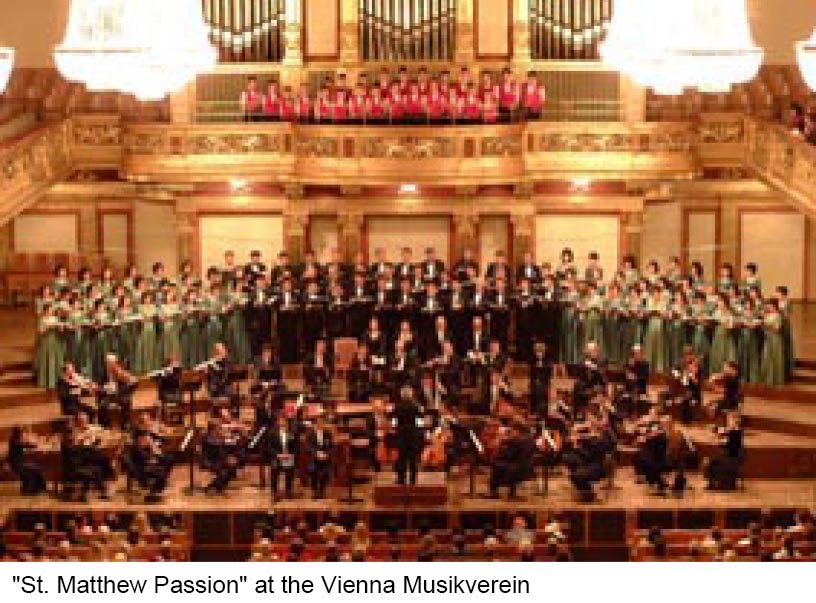 The Kyoto Gewandhaus Choir continues its musical mission with regular annual concerts under the direction of Agnes Grossmann who is the daughter of Ferdinand Grossmann.
In May 2004 the choir together with Camerata Vocale performed the "German Requiem" under conductor Etta Hilsberg at the Berliner Philharmonie.
The Kyoto Gewandhaus Choir was awarded the Osaka Prefecture Theater Prize and the Encouragement Prize of the Osaka Cultural Festival. (This sentence appears twice: see above)
Prof. Hayashi's musical vision lives on in the Kyoto Gewandhaus Choir and continues to develop and flourish.